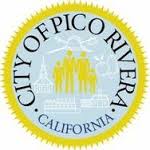 The City of Pico Rivera was declared the Eddy Award Winner in the Category of Population under 68,000 by the Los Angeles County Economic Development Corporation (LAEDC) for 2016! Finalists were selected based on criteria including a demonstrated commitment to economic development, excellence in programs and services to facilitate business entry, expansion and retention services, availability of economic incentives and effective communication with and about business clients.
The City of Pico Rivera most recently became the home of the Groundwater Reliability Improvement Project (GRIP) facility currently being built to eliminate the District's reliance on imported water for groundwater replenishment. Established by the Water Replenishment District of Southern California (WRD), the GRIP facility will produce 21,000 acre feet of recycled water annually from local alternative sources to replenish the Central Basin.
---
Chairman Series: City of Pico Rivera
Date: June 7, 2017
Time: 10:00 am – 12:00 pm
Venue: AICO/Amini Innovation Corporation, 8725 Rex Road, Pico Rivera, CA 90660
Event Host: AMINI INNOVATION
For over 28 years, AICO/Amini Innovation Corp has been known for original, high quality and intricately designed home furnishings. CEO and Founder, Michael Amini, combines his extensive world travels and his affinity for fashion to create the inspiration for each distinctive design. From the ancient ruins of Greece, to Russian palaces; from the sunny hillsides of Tuscany, to the charming cafes of a crowded Paris street, Michael finds inspiration in world culture, traditional art and architecture. It is his goal to create furniture that connects people emotionally with their culture, country and heritage.
Please join the LAEDC and Mayor Bob J. Archuleta  in a private roundtable discussion. Mayor Archuleta will be speaking about his initiatives within the City of Pico Rivera and the steps he took to make Pico Rivera the Most Business Friendly City of 2016!
Register Now