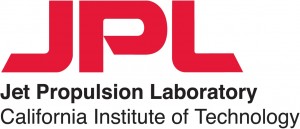 The California Institute of Technology (Caltech) has a Jet Propulsion Laboratory (commonly known as JPL). Established at Caltech in the 1930s, JPL "cherishes the hope of pushing outer edge of exploration." Serving as the creator of America's first satellite, Explorer 1, JPL has 22 spacecraft and 10 instruments conducting active missions in total.
"The City of Los Angeles, JPL and DWP are standing at the forefront of the clean technology revolution that will drive the 21st century economy. This partnership will harness Los Angeles' unparalleled creative capital and entrepreneurial spirit to develop clean and green technologies that will spur job growth across the board from research, development, construction and finance." – Mayor Antonio Villaraigosa, City of Los Angeles
Go here for information about JPL's role in the Clean Tech alliance with the City of LA:
JPL and the DWP – The Mayor of the City of Los Angeles
JPL, Caltech, City of Los Angeles to Team on Energy/Water Initiatives – NASA
Caltech and JPL join L.A.'s Clean Tech alliance – Los Angeles Times
Interested in learning more about JPL? The Jet Propulsion Laboratory provides introduction of their mission control, and also their latest news, factsheets, and public events.