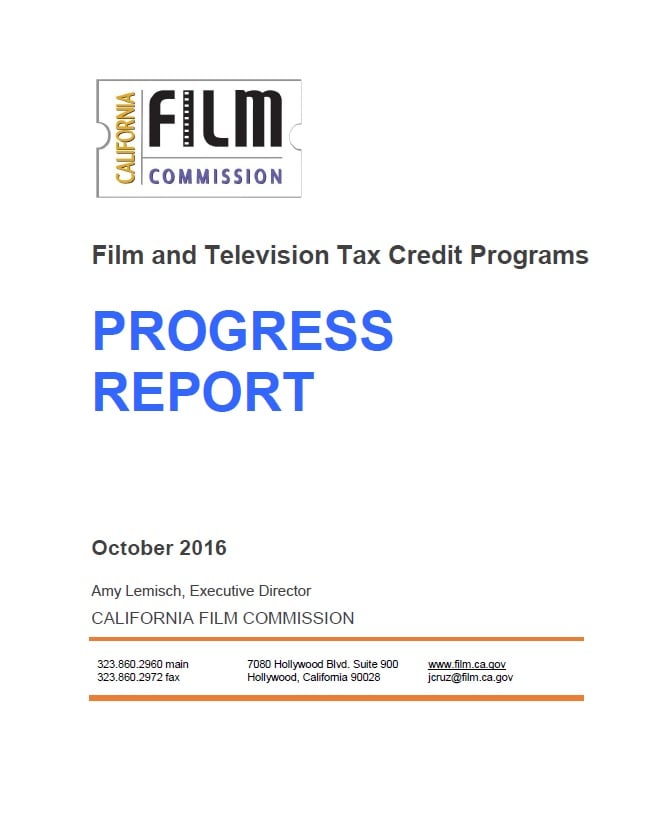 The California Film Commission has published the annual progress report on the Film and Television Tax Credit Program, for the fiscal year ended June 2016. The report reveals the positive impact of the program, which is designed to increase jobs in California by incentivizing in-state production of movies, television shows, and other programming.
Over time, other regions and countries have attracted a significant amount of production away from California through use of incentives, and the report reveals that California's tax credit program is helping production return to California and Los Angeles, to strengthen a vital and needed source of jobs for our region.
As part of LAEDC's mission to increase economic opportunity for the residents of L.A. County, our work is increasingly focused on fostering job creation in the key export-oriented industry clusters in which L.A. has competitive advantage, and a strong regional employment base. Learn more about this work HERE.
Fun Fact:
LAEDC published a study on behalf of SCAG in 2014 to quantify the return on investment for the Film and TV Tax Credit Program, finding a positive ROI for state and local tax revenue as well as significant jobs associated with related production.   That study helped inform the public and the legislature just prior to the legislature's vote extending and tripling the tax credit program.