LAEDC has realigned its Industry Cluster Development team to better serve the region.
You have probably noticed LAEDC's increasing focus on L.A.'s key industry clusters.  In fact, LAEDC was a very early advocate for this emphasis. But why?  Focused development of industry clusters can unleash incredible growth potential when used as an approach that cuts across the traditional fields and tools of economic, community and workforce development, helping to enhance their effectiveness.  When key industry clusters flourish, well-paying jobs are created and the increased economic activity generates greater opportunity and prosperity for all.  For example, the economy improves when the region collaborates to build capacity in the export-oriented industries in which L.A. County has productive and/or comparative advantages, such as: aerospace, advanced transportation, biosciences, entertainment/digital media, and trade and logistics.
In light of the increasing importance of this work, LAEDC's teams have realigned as follows:
Carolyn Hull is now Vice President of Industry Cluster Development, and will also oversee Bioscience
Chris Rico is now Director of Digital Media and Entertainment Industry Cluster Development
Judy Kruger has joined LAEDC as the Director of Aerospace/Defense and Advanced Transportation Industry Cluster Development
Alicia Walker supports our industry councils for Aerospace/Defense (SoCal Aerospace Council) and Advanced Transportation (e4 Mobility Alliance)
LAEDC is hiring a Workforce Development Manager, to help align talent development institutions with businesses
The Business Assistance Team has realigned in support of firms in specific industries, in addition to their regional district manager geographies;

Bioscience (Bob Machuca and Daina Moore)
Aerospace (Barbara Levine and Daina Moore)
Advanced Transportation (Joe Torres and Barbara Levine)
Entertainment & Digital Media (Ben Brus and Joe Torres)
IT & Communications Technologies (Ben Brus and Bob Machuca)
Trade & Logistics (Barbara Levine and Daina Moore)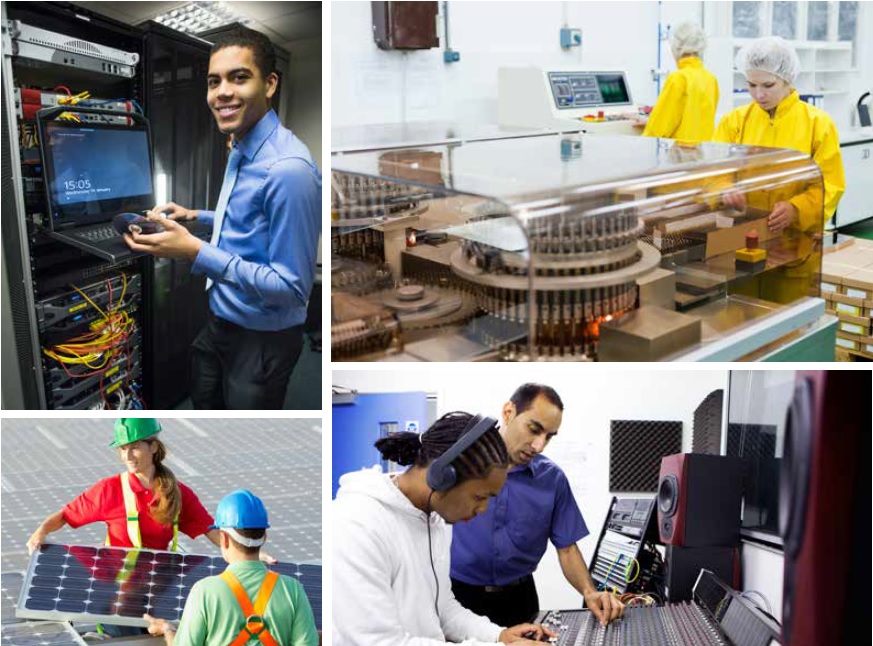 In addition to these professionals, LAEDC's economists, public policy experts, and range of other resources are also aligned to support development of our key export-oriented industry clusters.  This new internal alignment will stimulate even more progress, to both help our region's businesses grow and hire, and help our residents obtain the skills that drive opportunity and keep L.A. globally competitive.  For questions about our efforts in any specific industry, find the contacts above on our staff page.
Media / reporters are encouraged to contact Director of PR, Lawren Markle ([email protected])