R.E.D. Talk: Digital Transformation is Reshaping our Talent Pipeline
Thursday, January 24, 2019
PST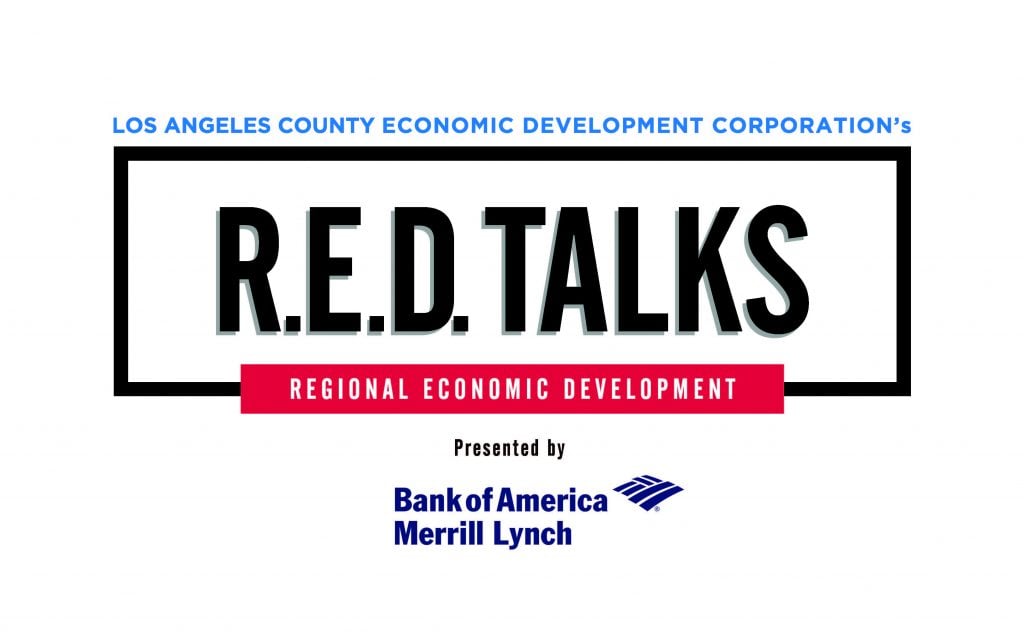 Save the date of January 24th, from 9am-10:45am, for LAEDC Regional Economic Development Talks, in the South Bay.
Experts will explore how LA County's talent pipeline is being reshaped by new technologies and new processes.
LAEDC RED Talk Event Series
Presented by Bank of America Merrill Lynch
R.E.D. Talks is a series of in-depth discussions with the change agents and innovators who are creating new paradigms and breaking new ground in some of the most dynamic industries across our region. Many of the thought leaders now taking the lead in the new global economy have well-established roots right here in L.A. County. This diverse group of influencers will share their visions for Regional Economic Development (R.E.D) and the role the business community can play in securing a sound future as one of the world's most vital economic powerhouses. Engage at R.E.D. Talks with the innovators who are charting the global economy's future right here in Los Angeles.
Topic Overview:
 Digital Transformation is reshaping the talent pipeline in LA County – How are businesses preparing for the future of work
As innovation and automation are impacting the demands for talent in the region, how are businesses adapting to meet these demands.  Companies are seeking answers for how to upskill and retrain their workforce to keep up with the rapidly changing work environment happening around them.
How are companies procuring the best talent, retaining their employees and secession planning as Boomers retire? What tactics are being implemented to diversify a company's talent pipeline and hiring the disabled, veterans, and even tackling the opioid epidemic by providing rehab to prospective candidates.
Additional details will be announced soon.
RED Talks are presented by Bank of America Merrill Lynch